From District President, Mr. Archie Hobbs: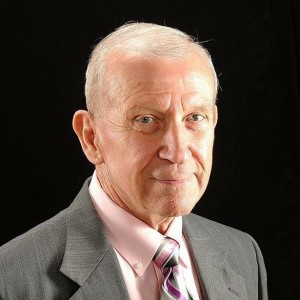 I appreciate the honor of being selected to serve as the North Carolina District President for 2019-2020 Exchange Year. Thank you to all the many people that have helped me along the way; but, don't stop now, I will continue to seek your advice and counsel in the year ahead. I know my Mama would be proud; this is a long way from Tree Monkey Road, CutnShoot, Texas. If I were to name all that have helped me along the way, I would need to name pretty much every one in this room.
I was asked if I had a theme for this next year. I thought about "EXCHANGE STRONG" or "SAILING INTO THE FUTURE" but those have already been used. So, I have decided on "THE PAST IS PROLOGUE" which may mean different things to different people. One guy decided that it means "YOU AIN'T SEEN NOTHING YET". To me it means that whatever has happened in the past has brought us to this moment in time. This is our moment and what we do in this moment will reflect on the past and have an effect on the future of Exchange.
So, I am not here to make drastic changes in the way the North Carolina District has operated in the past. But, to build on what has already been started. I believe that all decisions concerning the district should be brought before the board and the ultimate and final decision be agreed upon using parliamentary procedure. The following are some of the points that I would like for us to consider:
All our events should emphasize membership/club building.
We must take the district to the clubs because the club members will not come to us. We can discuss some ways of accomplishing this.
District Directors will need to take on a more responsible role if we are to accomplish ITEM #2. They are our eyes and ears of the district.
Volunteer Field Representative (VFR) should take a more active role.
Social media/website should be expanded at the district level.
We should consider the possibility of reviving the "Miss NC District Exchange" contest.
So, this is our moment in time. Today is the start of our future. Let us work together to achieve our goals and to make 2019-2020 Exchange year one of the best ever!
Updated: 07/09/19